Do you have problems with termites in your home? So that our home is always comfortable and healthy, of course, we must routinely treat and clean it. Home care can also vary depending on the material. Houses that have a lot of wood elements on the exterior or interior need more maintenance because wood has number one enemy: termites.
If you don't pay attention to the treatment, the problem of termites will make you dizzy. But there is no need to worry because we will provide some tips to prevent and eradicate termites effectively that ranges from regular maintenance to how to eliminate termites to completion and not return! Your home is guaranteed to be better maintained and protected from termites.
Protecting Wooden Houses from Termites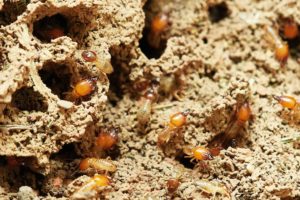 If your house consists of a lot of wood material, this one building material is easily attacked by termites. For that you can spray or smear the part that is often eaten by termites with kerosene, then the termites will slowly die, and the part will disappear from the termite attack. Alternatively, you can spray the termite liquid regularly into all parts of the house. You can spray on frames, wood floors, roof truss, ceilings to walls. Make sure there are no missing corners and holes.
Termites Like to Nest In Humid Places
The favorite habitat of termites for nesting is dark and moist areas. Now, so that your furniture is not porous and has been eaten away by termites, you can hang the furniture in the sun, because termites don't like it in hot places. Do it regularly drying the furniture, so that termites immediately disappear from the place. In addition to avoiding damp houses, you should multiply windows and ventilation in your home, so that sunlight and fresh air into the house are well circulated.
Inspect And Secure Your Books and Paper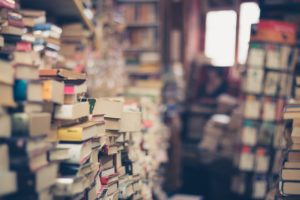 If you like reading and have an extensive collection of books at home, you should clean up the collection regularly. Termites and insects are very fond of paper because the paper is made of wood fiber. Then you should clean and clean the shelves, books, newspapers, and wallpaper on your wall if you want to avoid termite nests.
Oh yes, if you are renovating a house or building a house, it is better to consult with an architect or interior designer to get the best advice for choosing the right material to prevent the invasion of termites and insects, from the moment of construction.
Hiring a Pest Control Service Once in Every 3-6 Months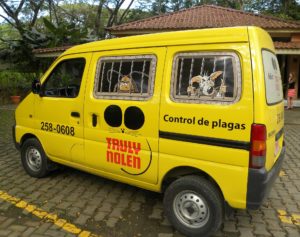 To prevent and eradicate termites in building houses or furniture, you can also bring pest control/pest services to eliminate termites. Usually, if termites have attacked the house, exterminator services will offer methods of spraying and injection or using a technique of bait system that is environmentally friendly. You can check your home at least every 3-6 months, to make sure your house is free of termites.
To know which service is professional, you should pick the one that has a well-maintained website. This company promises active and attentive responses to your inquiries regarding termite problems. They dedicate themselves for the job. And entrusting people who are passionate about their profession is always a good decision.…